Writing a blog post seems a rare event for me these days. Apologies folks. I thought I'd get back in the swing of things by updating you with what I been up to this year so far and plans for the rest of the year.
My primary focus has been on leading the Arctic Online project which offers web design services. With some great projects completed I'm very pleased with what's been achieved so far. Here a couple highlights:
A Witch in Time
I worked with Alice to deliver the vision for her website, to provide an online store where folks could purchase products for their home that would help them to get the feeling of bringing a bit of outdoors indoors.
The site is fully e-commerce enabled and I'm very proud of what we achieved.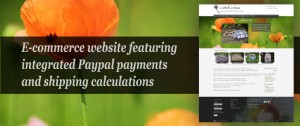 Trayl Body Work
Trayl is a highly trained manual therapist and lecturer at the famous Sunshine Massage School in Thailand.
Trayl offers a huge amount of knowledge in the form of videos on his site, accessible to all. It's been a honour to provide Trayl with the tools to share his wonderful and in-depth knowledge so others can benefit.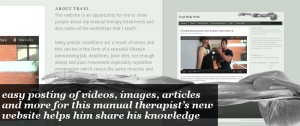 There been many more development projects, but those are the highlights for me.
With web-development work comes server administration, well if you a geek like me that is. I been looking after a few Debian based servers for some time now and have enjoyed the challenge of being a Systems Administrator. I don't have the pressure of likes of Google's SysAdmins for sure… which is probably why I enjoy it still 🙂
Some additional projects I'm involved in include a Bitcoin venture, publishing of a book (more news on that soon) and a few others at various early stages of progress.
On a personal level, I been focused on spending time with my family and my dogs and really moulding the way I want to live my life for the next 10+ years.
My Dad has not been well for some time now. As they say, you can't get time back and I been fortunate to be able spend more time with him since returning to South Africa last year. My Dad is a great man and gave me a childhood a boy could only dream about. My Dad is a pineapple farmer, will be till he passes, and although he no longer has his farm, he was the largest producer of pineapples in the Southern Hemisphere in his day. More important than that, he would give the shirt off his back if it could help someone and I'm very proud of him.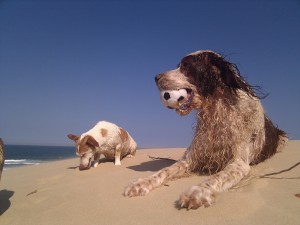 My dogs are perhaps one of my greatest loves. We been working hard on training and on some quality fun time too. We been hitting the beach, swimming and doing some long walks.
Looking ahead, I'm working on merging my passion for conservation and technology by finding work with conservation organisations that require help with Internet technology or IT in general. To be honest, I'd do pretty much anything as I want to get more involved, but that's where my strengths are I feel and how I could benefit an organisation like that most.
I'll be launching a website to help further this end soon and will post more about that when it's ready. In the interim, if you know of a position or organisation that could use my help, get in touch please.