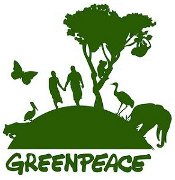 Wishing all at Greenpeace a very happy 40th birthday! Thank you for all your hard work that everyone there does to help the environment on the behalf of everyone.
Believe it or not, Greenpeace celebrates its 40 birthday today! To mark the occasion, Kumi Naidoo, our International Executive Director, calls on us all to take inspiration from that first Greenpeace voyage, and to demand a better future for our planet… Read the birthday blog post from Kumi Naidoo (Who I'm proud to say is South African)
List of Greenpeace victories on our behalf:
March 2011: Princes, a leading tinned tuna brand, finally got your message that canning ocean destruction is unacceptable. Thanks to your efforts – the company has just announced a plan to change the way it gets its tuna. After receiving over 80,000 emails from Greenpeace supporters, Princes said it will no longer rely on indiscriminate and destructive fishing methods that kill all kinds of marine creatures like sharks and rays. More
December 2010: After two and a half years of hard work in Japan to expose corruption at the heart of the whaling industry the Fisheries Agency of Japan (FAJ) admitted that their officials received free whale meat from the company contracted to perform the whaling. They conceded that this "kickback" was against their ethics code, apologised to the Japanese public and announced plans to take disciplinary action against five officials. More
December 2010:80,000 hectares of pine forest in northern Finland are declared off-limits to industrial logging following an eight-year campaign by Greenpeace and Finland's indigenous Saami reindeer herders.
November 2010: Greenpeace's 20-year campaign against climate-killing chemical HFC catalyzes a groundbreaking committment when the 400 companies of the Consumer Goods Forum of the US agree to climate-friendly refrigeration beginning in 2015. More
July 2010: Following a ten-year Greenpeace campaign, Europe bans the trade in illegal timber – a great leap forward in the struggle to protect the world's forests and climate. More
May 2010: Over 25 years of Greenpeace efforts to expose and oppose nuclear waste shipments from France to Russia end in victory when Russia puts an end to the practice. The illegality of the shipments was confirmed when French officials admitted that the stated intention to reprocess and return the fuel was false. Attention to the shipments was sparked in 1984 when Greenpeace revealed that the shipping vessel Mont Louis, which sank in the North Sea, was carrying Uranium Hexaflouride. More
May 2010: The biggest, most ambitious forest conservation deal ever is announced: The Canadian Boreal Forest Agreement. After more than seven years of hard-fought campaigning to end the on-going destruction of Canada's Boreal Forest, Greenpeace and eight other non-governmental organisations have agreed to a truce with the logging industry. More
May 2010: Nestlé agrees to stop purchasing palm-oil from sources which destroy Indonesian rainforests. The decision caps eight weeks of massive pressure from consumers via social media and non-violent direct action by Greenpeace activists as the company concedes to the demands of a global campaign against its Kit Kat brand. More

May 2010: Plans for a third runway at Heathrow airport are axed by the UK government. Greenpeace opposed the plan because it ran contrary to efforts to reduce carbon emissions in the UK, and co-purchased, with 91,000 supporters, a plot of land that would have made the runway impossible to build. More
February 2010: Indian computer manufacturer Wipro announces the launch of a new PVC and BFR-free computer, after several years of pressure by Greenpeace on tech companies to provide toxics-free electronics. More
And a lot more… read on